May 19, 2021 05:44 PM Central
Michelle Kempert
almost50, antiaging, balance, boo, covid, detox, digestion, fitness, foot detox, Gracefully aging and living well, hair growth, hormonal, lifestyle, menopause, mineral, optimal, pamper, perimenopause, porch pampering, shedding, side effects, skin, sleep, vaccine, vitality, wellness, woman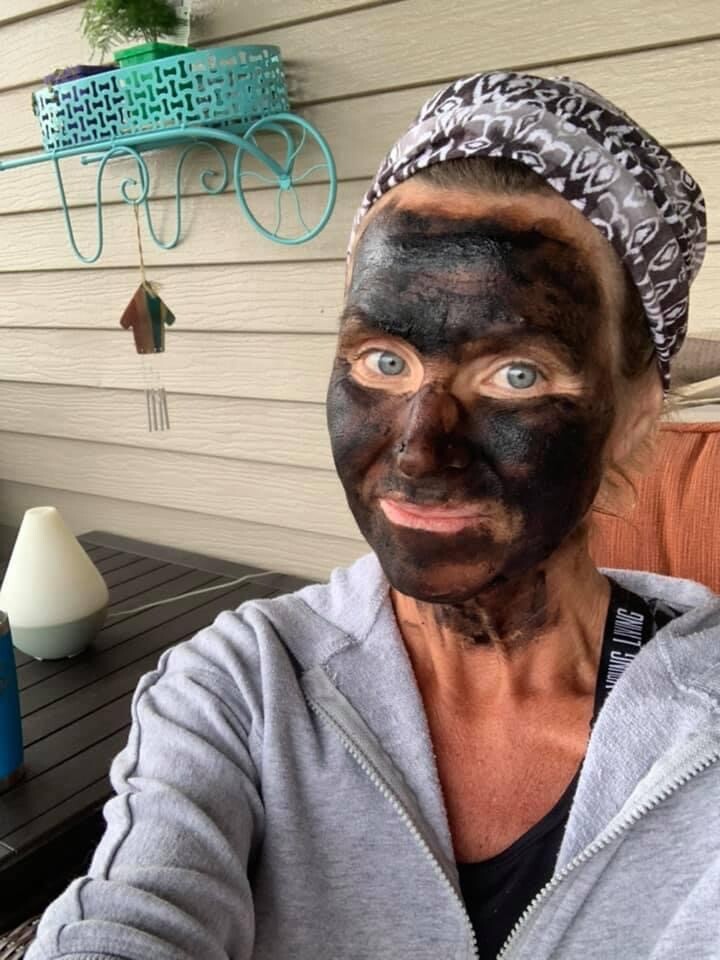 I've been feeling a little sluggish lately so I got out my Foot Detox Bath knowing I have been exposed to a lot crud recently plus it's been a good month since a good foot detox.
So here I am chilling in my back porch pampering, enjoying nature and the soothing of all this. Ahhhh.
My ahhh quickly turned to EWWW immediately when I looked down at my foot bath. What is the world is all that?? Never have I EVER had my water turn this before (see pic) Usually it's a good orange (joints) and black flecks (heavy metals) mixed with a little this and that. But THIS? Oh my whatta detox.
Well, as Shrek would say, better out than in I say to myself!
PS-I know…I was skeptical too until my Accupuncturist had me start doing them and I did my own research as well so I decided to get my own. Want one of your own too? Get it here using my discount code cause I'm all about saving money- that's what friends are for—
https://optimum-detox.kckb.st/livewell
Good thing after all this pampering detox, I received a surge of energy to make dinner and relax the rest of the evening. I would suggest doing the foot detox in the morning and/or evening time. BOO with what works in your day, starting slow and building up. It can have detox effects if the body in deficient.
Check back to see my results as this detox wellness support journey continues!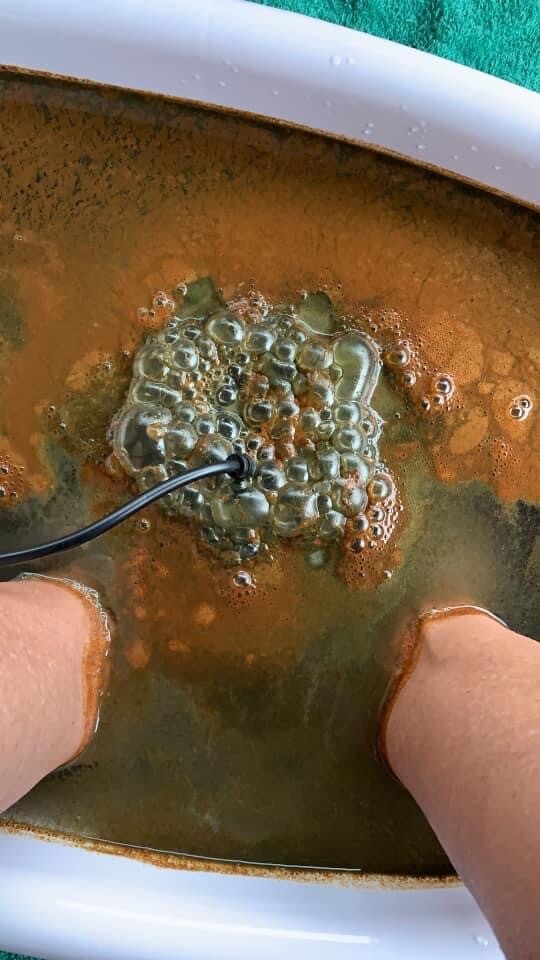 Do you Detox in some way? I'd love to hear from you!