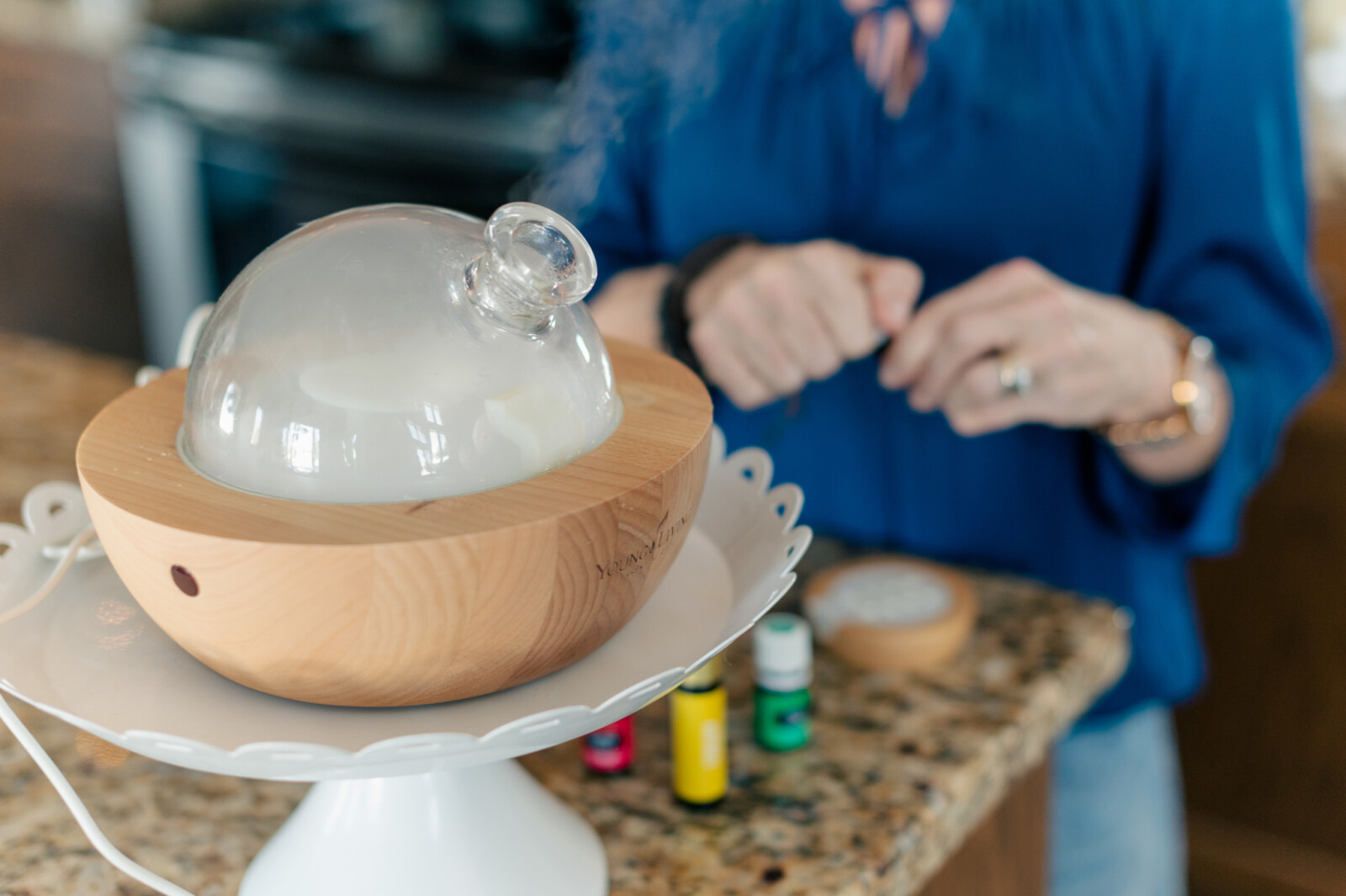 Once upon a time not that long ago I had the most prestige collection of all the high end department store fragrances. I'd walk around smelling like Dayton's (I mean Macy's) exploded on me. I never understood why some people complained. Well now I know. All those toxins bottled up in pretty containers. Yeah. Not good. I now cannot walk by a department store perfume counter or even the cleaner aisle at Target.
I'm so grateful I now choose to save major bucks and support my health by creating my own customized beautifully crafted perfumes, air fresheners, linen sprays, and diffusers with blends in place of candles and the like. Without harsh and harmful chemicals. I know also know these gems support my wellbeing, body and mind while looking and smelling pretty.
I'm so excited to be back teaching about wellness and host my first perfume party of this year. This is where I share how to look for ingredients, what they mean and the effects they can have on overall health, wellbeing and environment.
I invite you to learn to read your ingredients on your products and ask questions. Where does your fancy fragrance or cleaner come from (also I've learned anything with the word 'fragrance' listed in it's ingredients is just NO bueno!). What's in it? And what is it doing to your health over the long haul?
Click here for more on the products I choose... And when you're interested in learning more or hosting your own perfume party, doing a cabinet sweep, or product swaps, contact me.
Living Well with Michelle