Feb 25, 2022 09:54 AM Central
Michelle Kempert
clean, Cleaner, cleanse, disinfect, DIY, essential oils, Matspray, namaste, smudge, yoga, yoga, yoga mat spray, yogamat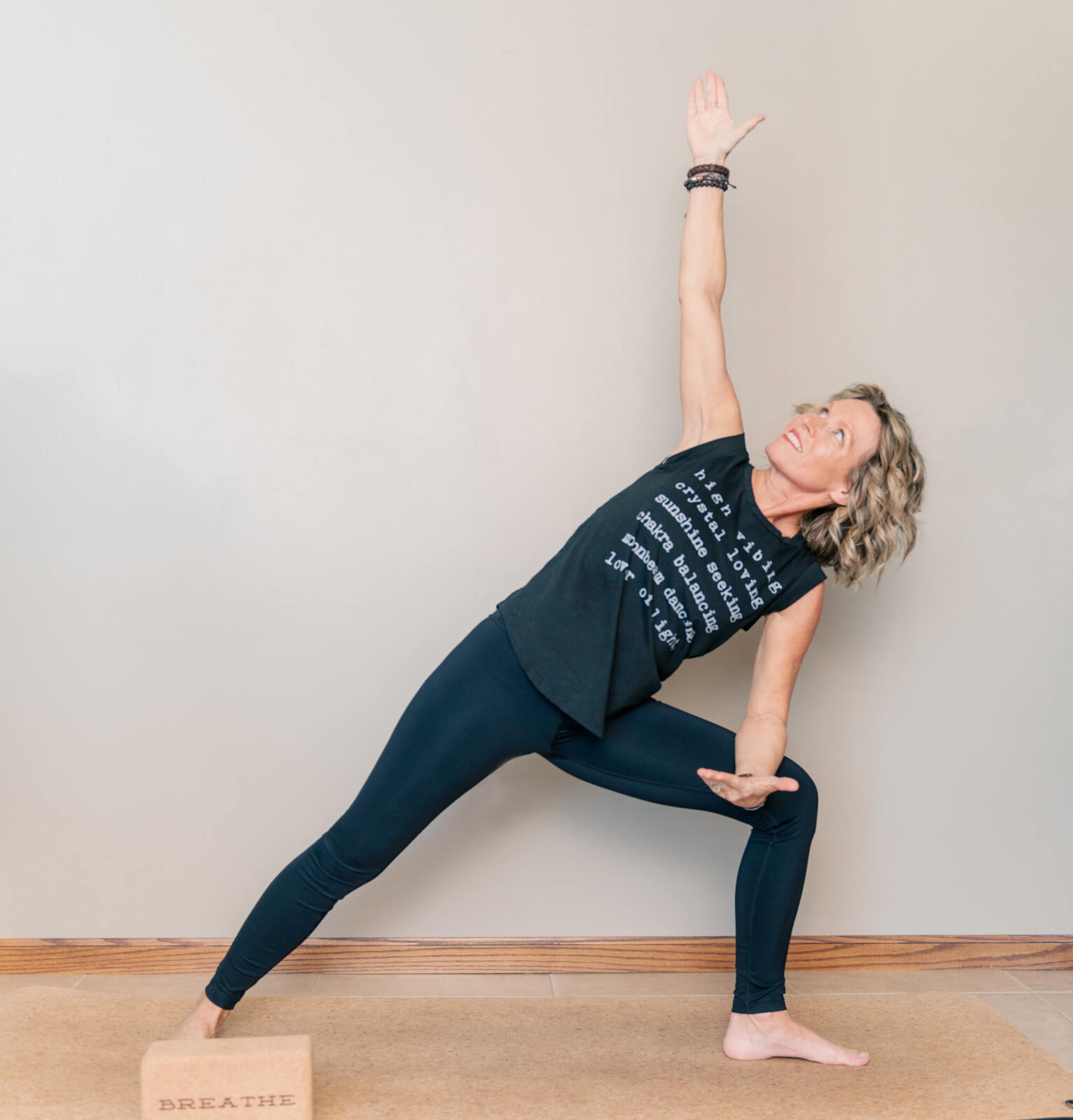 I get asked often how to clean/care for yoga mats. Here are a few of my favorite DIY sprays to care, clean and disinfect your mat. Bonus they smell amazing plus it sets the tone for prepping + sealing your yoga practice with aromatic benefits to cleanse and clear your mind + space.
What you need: Bottle, filtered water, witch hazel (optional), pure quality essential oils, label (optional)
I love and use these bottles for all the DIY things around my home.
First you'll decide on your size.
Essential Oils
Or add amount of drops to your liking and bottle size. This combo is great for disinfecting, gentle on the skin and can be used to spritz yourself after your practice. You could certainly just use a combo of two oils instead of all.
I'd suggest Lemon, Lavender and Tea Tree.
Shop options here
After adding oils to bottle, fill bottle with equal parts Witch Hazel and filtered water. Add cap. Shake and spray. Ahhhh Inhale the beautiful aroma. Wipe yoga mat with gentle cloth. Keep bottle handy in your yoga bag or work out area. If you're outdoors, the combo will assist in pest control too and soothe your skin and tired muscles.
The wonderful thing is that these essential oils will last a long time and go a long way. You can use these bottles of oils for so many other options as well, such as skin support, add to your diffuser, use for cleaning and so much more. Ask me for more info on uses for these oils!
Lightweight, affordable and kills the germs! Bonus--it smells like Christmas
Option 3
My personal favorite is DIY smudge spray. Not only does it have disinfecting qualities it's cleanses / smudges our personal space without having to burn.
DIY Smokeless Smudge Spray
Herbs have played an integral role in many cultures and religions since ancient times. The practice of burning sacred herbs is common in rituals, ceremonies, and meditation practices.
Smudging refers to burning specific dried herbs and allowing the smoke to purify the air. Traditionally, smudging is used to cleanse a space energetically. The intention of this practice is to clear away negative energy while inviting positive energy and clarity in.
Smudge your home using essential oils. You will love this smokeless DIY smudge spray with chosen

Sage, Palo Santo, and Rosemary

essential oils for this recipe. Here's why!
Sage


Sage is widely recognized as the most commonly used herb for smudging. It has been used traditionally for its clarifying properties. Sage essential oil emits a strong, spicy, clarifying, and uplifting aroma when used aromatically.
Palo Santo


Palo Santo is considered a sacred wood to many. Native to South America, the name of this oil can be translated to "holy wood" in Spanish. Palo Santo has a warm, woodsy aroma with subtle mint and citrus notes. Its inspiring fragrance can be used to create a cleansing and refreshing atmosphere. Young Living's Palo Santo essential oil comes from the Finca Botanica Farm in Ecuador.
Rosemary


Rosemary's familiar scent and versatility make it a Young Living favorite. This well-loved botanical is native to Mediterranean regions. Its complex, woodsy aroma can help create an energizing environment and promote a sense of clarity.
DIY Smudge Spray:


• Water
• ¼ cup witch hazel
• 15 drops of each oil: Sage, Palo Santo, and Rosemary
Use a 4 oz.
glass spray bottle or larger
Add essential oils to bottle
add equal
parts
witch hazel + water
Add cap + Shake well
Spray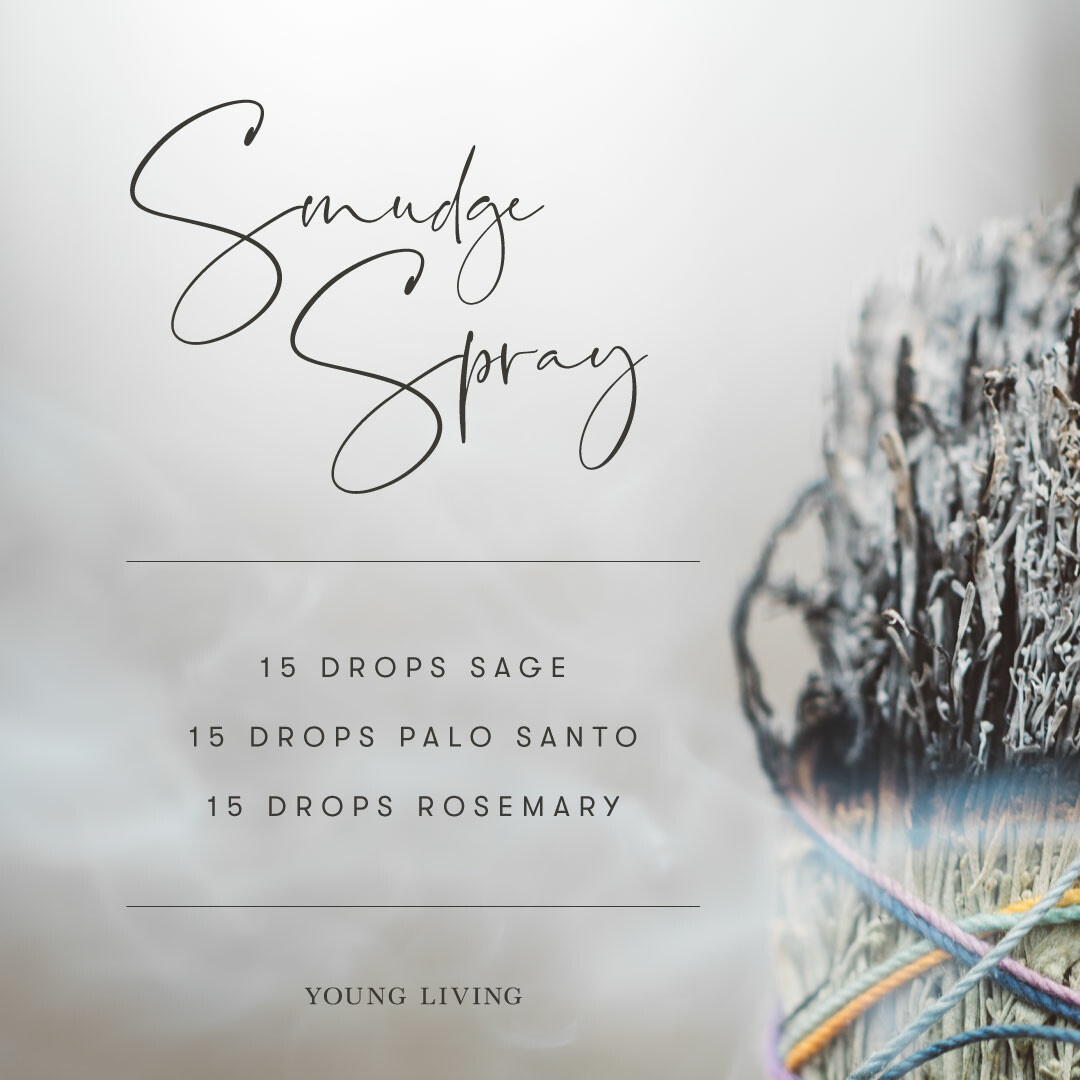 I'd love to hear your chosen
option.
Wishing you Love + Light ✨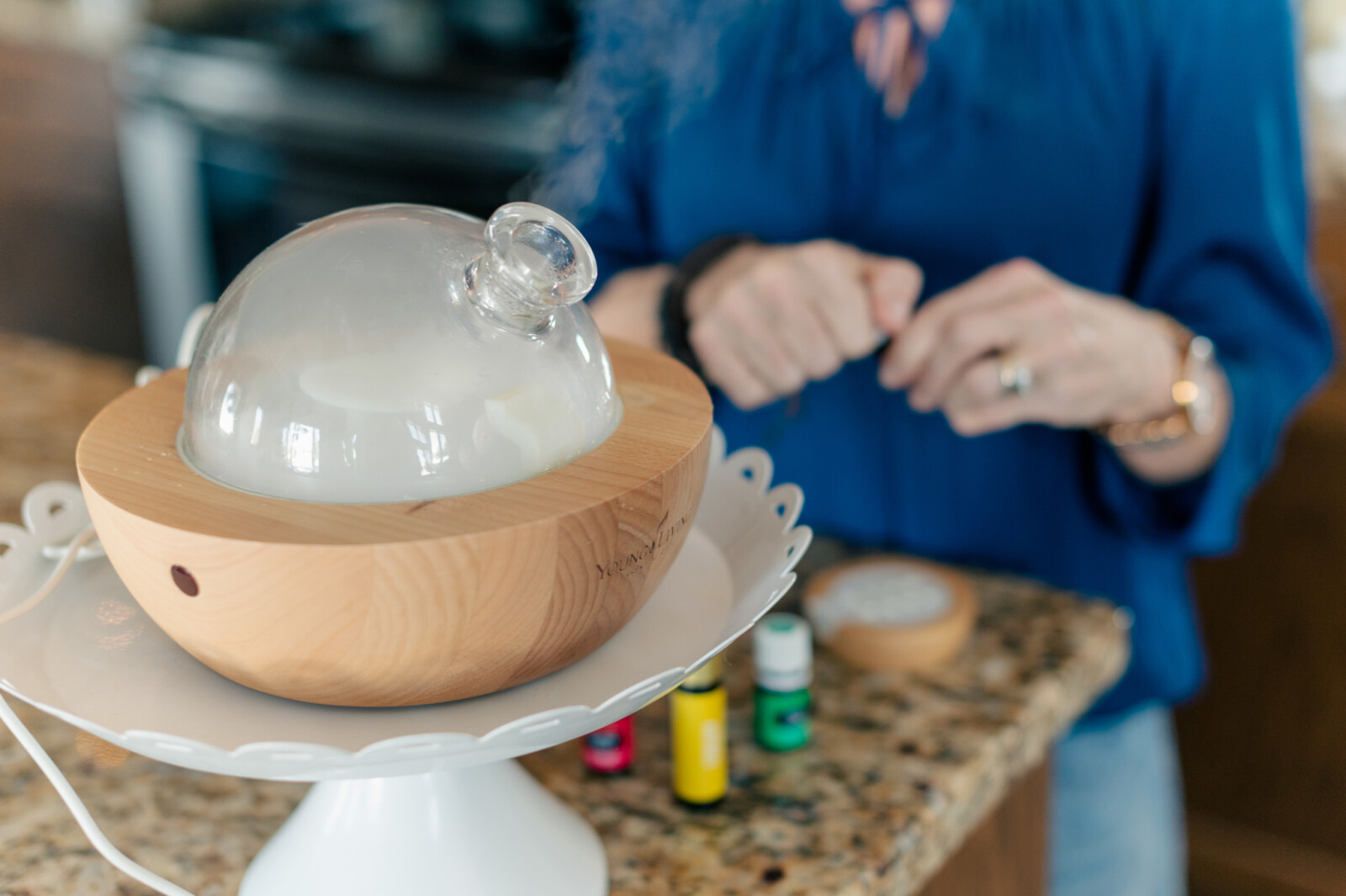 Once upon a time not that long ago I had the most prestige collection of all the high end department store fragrances. I'd walk around smelling like Dayton's (I mean Macy's) exploded on me. I never understood why some people complained. Well now I know. All those toxins bottled up in pretty containers. Yeah. Not good. I now cannot walk by a department store perfume counter or even the cleaner aisle at Target.
I'm so grateful I now choose to save major bucks and support my health by creating my own customized beautifully crafted perfumes, air fresheners, linen sprays, and diffusers with blends in place of candles and the like. Without harsh and harmful chemicals. I know also know these gems support my wellbeing, body and mind while looking and smelling pretty.
I'm so excited to be back teaching about wellness and host my first perfume party of this year. This is where I share how to look for ingredients, what they mean and the effects they can have on overall health, wellbeing and environment.
I invite you to learn to read your ingredients on your products and ask questions. Where does your fancy fragrance or cleaner come from (also I've learned anything with the word 'fragrance' listed in it's ingredients is just NO bueno!). What's in it? And what is it doing to your health over the long haul?
Click here for more on the products I choose... And when you're interested in learning more or hosting your own perfume party, doing a cabinet sweep, or product swaps, contact me.
Living Well with Michelle
Feb 28, 2021 09:28 AM Central
Michelle Kempert
almost50, anxiety, balance, breath, choices, crazy, cycle, eating, fitness, Gracefully aging and living well, hormonal, hormones, menopause, middle age, nutrition, perimenopause, rest, thyroid, woman, yoga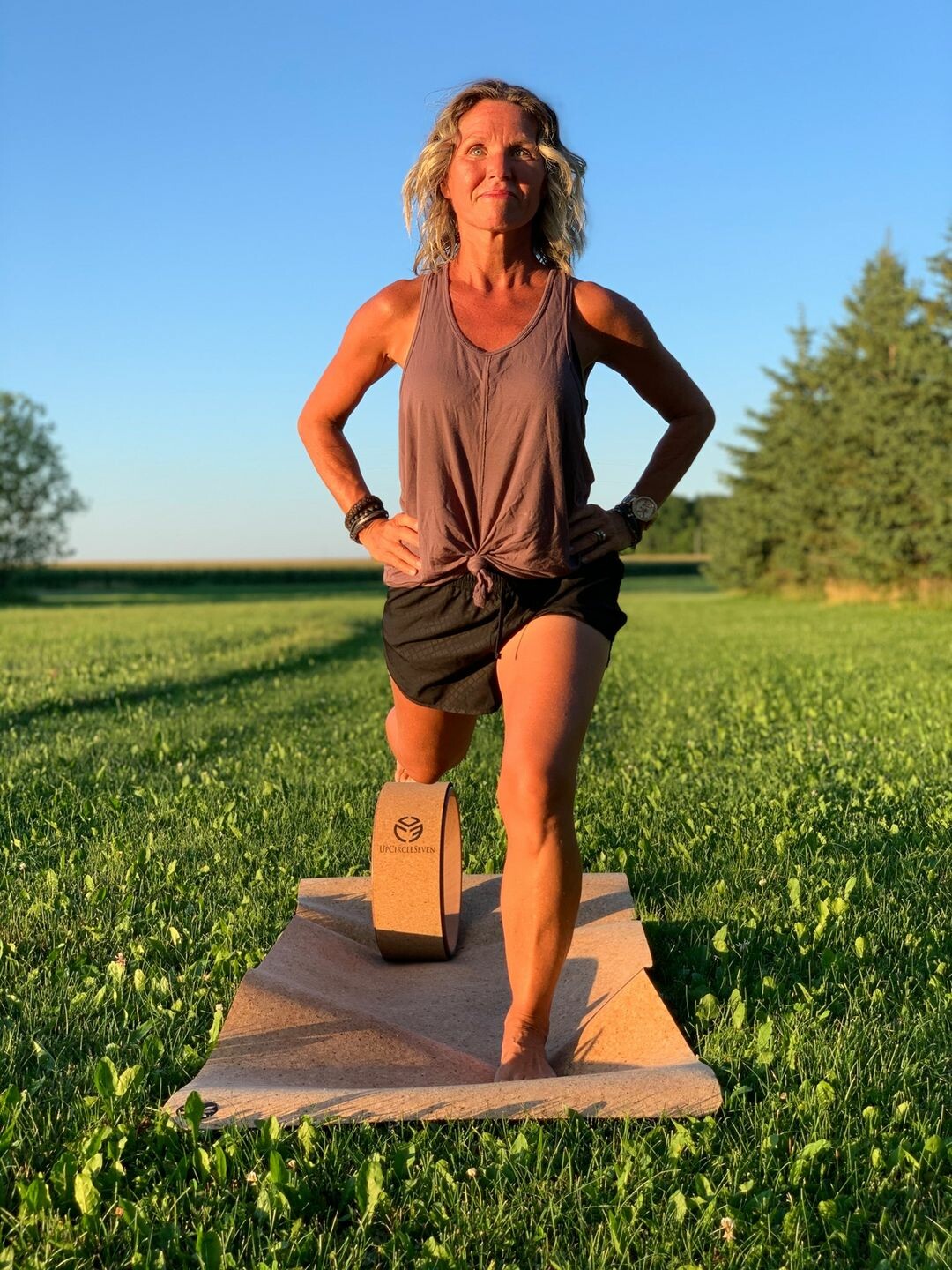 Why is my heart beating out of my chest?
Why am I happy one minute and balling the next?
Why I am motivated with one idea only to feel fatigued and helpless over it the next minute?
Why do I love everything and hate everything in the same millisecond?
Maybe I am crazy. It's not like I am never called that. Maybe I am.
Why am I still in my pjs the third day in a row? Is it just because it's 2020?
No...NO... I am a woman. Blessed with cycles and phases—a taboo that no one seems to talk realistic about unless I chat with my dr. You know, like post partum depression-It's a thing friends—Perimenopause is real. Why isn't it addressed more? My path with perimenopause has been a long haul to say the least. All this time, I seriously thought I had some legit mental health issues. Well maybe I do.
Thankfully, I've been equipped with tools, resources, and exercises in my tool belt over the years to combat some of those symptoms. Sometimes though, no matter what, these tools just don't seem to help. I follow the cleansing, plant based, toxin free, mindset shifts, fitness, restful, supplemental, mindful route and still STILL I feel at a total womanly loss some days.
What am I doing wrong? What's wrong with me?
I feel like an outcast sitting with loneliness, withdrawal from friends and family, self pity, low self esteem, weakness, sadness, total unsexy, mean and hostile feelings of helplessness.
Moody anyone? It's like worse than the snarky teen years.
Let me tell you, hormones can be nasty to us when we are in a state of unbalance, which can be often; because hormones are constantly changing with our chemistry and cells; especially menopause.
No matter what we do. It's a never ending ebb and flow, like the waves of the ocean.
Especially in the peri- menopausal state.
Beating myself up because I'm experiencing all that God has made me to be and experience as a woman is not the way to self acceptance. Just like every *body* is different and unique, all peri-menopausal experiences will be too.
The endless crying like my cat literally just died, the painful cramps and release of what seems like gushing forceful gallons of blood with cramps like birthing contractions all over again, the sleepless nights, the overly tired days of exhaustion….
Just when I think I get it all under control with all my tools in my belt and feel great….
WHAM

that wave comes and blasts it all away leaving me feel like a drowned rat.
Let's just say with a little rest and self reflection, choosing the right tools in my tool belt, and loads of grace and ease, I WILL embrace this aging time in womanhood.
Right now, I am so happy and grateful for the education I recently experienced in my Yoga Teacher Training on breath work as it has been a total blessing, along with using my essential oils to support my emotions and uncomfortable symptoms; while also choosing healthful foods and lots of rest.
A Beautiful Perfect Woman.
With Gratitude and Faith.
Get your cork yoga mat from a this environmentally friendly and family owned biz
cork yoga wheel